LIGHT UP YOUR NIGHT WITH THE DESERT BOTANICAL GARDEN
---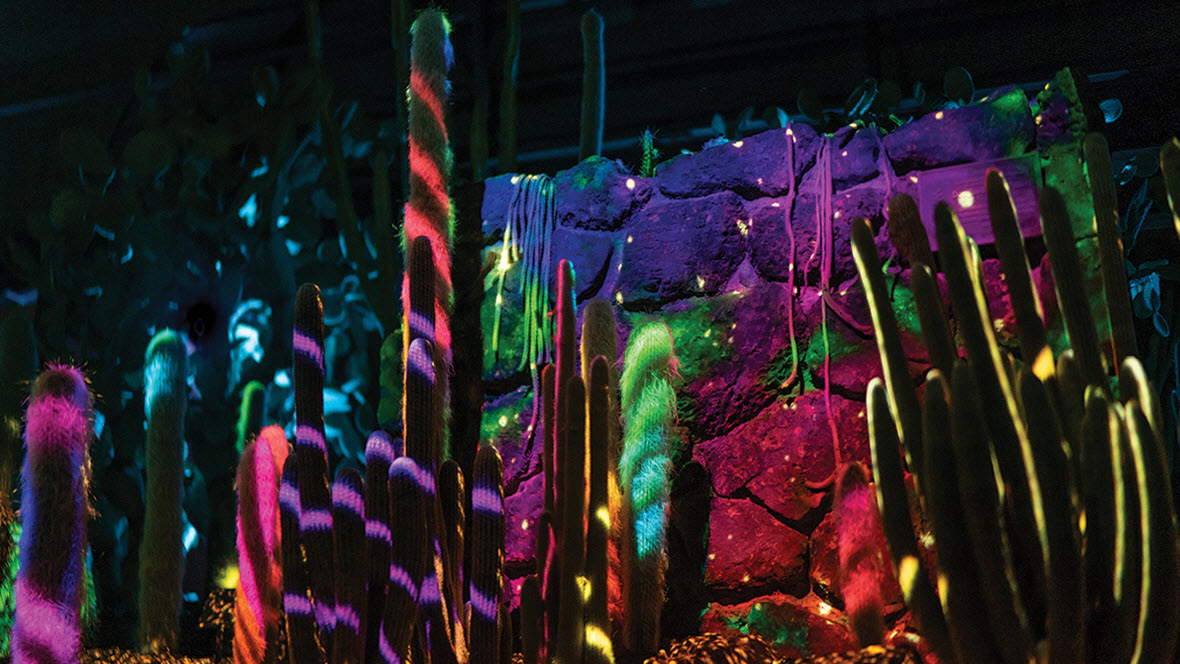 Desert Botanical Garden invites you to see desert, light and sound unite in a mesmerizing display like never before. Cactus and desert become a living canvas in this nighttime experience, taking visitors on an immersive journey through the Garden using light and original music. This is Klip Collective's second garden installation; the first was at Longwood Gardens in Pennsylvania. Electric Desert includes seven site-specific locations, with each experience inspired by and related to the Garden.
PURCHASE TICKETS >
Private Registry Events
Now through March 24, 2019 | Crate&Barrel
RSVP for upcoming Private Registry Events at Carte&Barrel. Sunday, March 10 | 9:00 - 11:00 AM ...
Concerts in the Plaza featuring NEON
March 31, 2019 through April 28, 2019
Join us on the Center Plaza for a concert showcasing NEON! Sunday, 3/31: 2:00 - 5:00 PM Sunday, 4/...