October 18, 2019 through October 27, 2019
---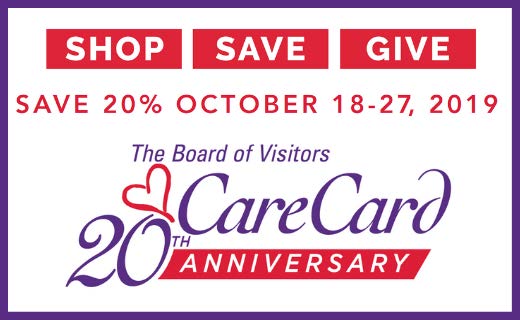 Support Foundation for Blind Children by purchasing a $60 Care Card and receive 20% off at participating retailers and restaurants October 18-27, 2019.
Care Cards are now available for purchase online or at participating retailers.
PURCHASE CARD >
Breast Cancer Awareness Month Valet Promotion
Now through October 31, 2019
In support of Breast Cancer Awareness Month, our Ameripark locations are giving guests who valet bet...
COMING SOON: AVEDA
Now through October 31, 2019 | Aveda
We are excited to announce the much-anticipated arrival of Aveda in our Center Plaza! Aveda offers p...