---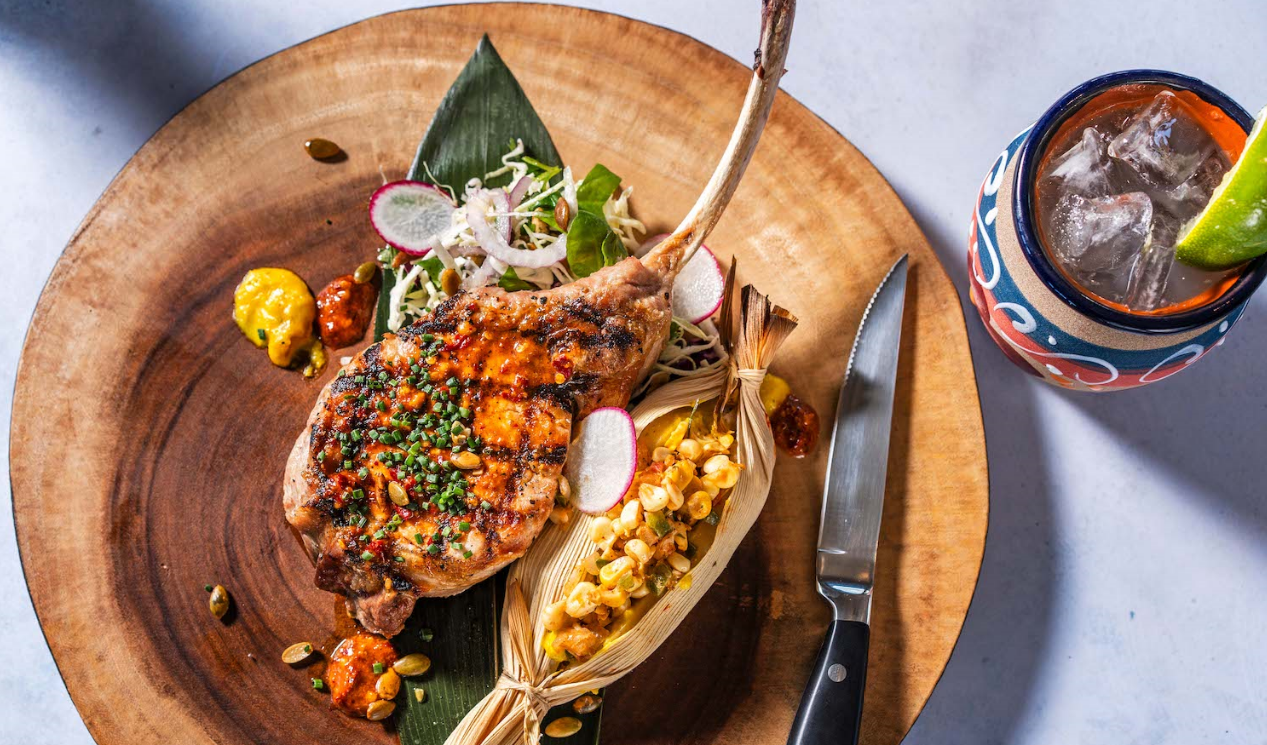 Need a little R & R? Come join Tommy Bahama for some T & T – Tacos & Tequila, that is.
Tommy Bahama Restaurant & Bar's special menu will include tasty tacos and more to pair with four new tequila cocktails:
Chef's Choice Tacos (Price varies) - A delicious surprise awaits when you order – with the chef at Kierland Commons choosing the freshest offering of the day to serve. Side dishes will complement this exciting dish, served alongside house made chips & fire roasted salsa.
Lobster Flautas ($18) – Fresh lobster is mixed with Campari tomatoes, sweet corn fondue, cilantro, radish and serrano chile, then wrapped in a crispy flour tortilla. Served with a side of spicy jalapeno-avocado salsa for dipping.
Blackened Shrimp Chili Rellenos ($17) – Seasoned shrimp is chopped and stuffed with cheese into a grilled green chili then quickly baked and topped with guajillo tomato butter, lime sour cream, queso fresco, cilantro, chipotle aioli and tomato relish.
Chilean Sea Bass ($45) – A mildly sweet sea bass topped with warm garlic butter, campari tomatoes, jalapeno-avocado salsa, creamy poblano rajas and roasted tomato guajillo and served with a side of Israeli couscous.
Duroc Tomahawk Pork Chop ($34) – A mouthwatering pork chop garnished with d'anjou pears, pepitas, radish and salsa macha. Paired with a sweet potato tamale filled with a sweet corn fondue.

Tequila Cocktails will include four unique, new tequila cocktails – each delicious and refreshing in their own way:
Dancing in the Dark ($15) - a twist on the classic Espresso Martini, made with smooth El Tequileno. Reposado, bold espresso and Liquor 43.
Tres A's ($19) - a dark and smoky cocktail with a little nutty taste due to the Amaretto. Notes of chocolate bitters and citrus add to its dark depth.
Sun and Spice ($14.50) - this new take on a spicy margarita pairs Patron Silver with serrano syrup, fresh grapefruit and lime juice, finished with Q soda.
Pina Secreta ($15.50) - combines classic Aperol, smooth El Tequileno Blanco, fresh pineapple juice, lime and almondy orgeat for a must-try cocktail.
RESERVE A TABLE