May 5, 2023 through May 26, 2023
|

Center Plaza
---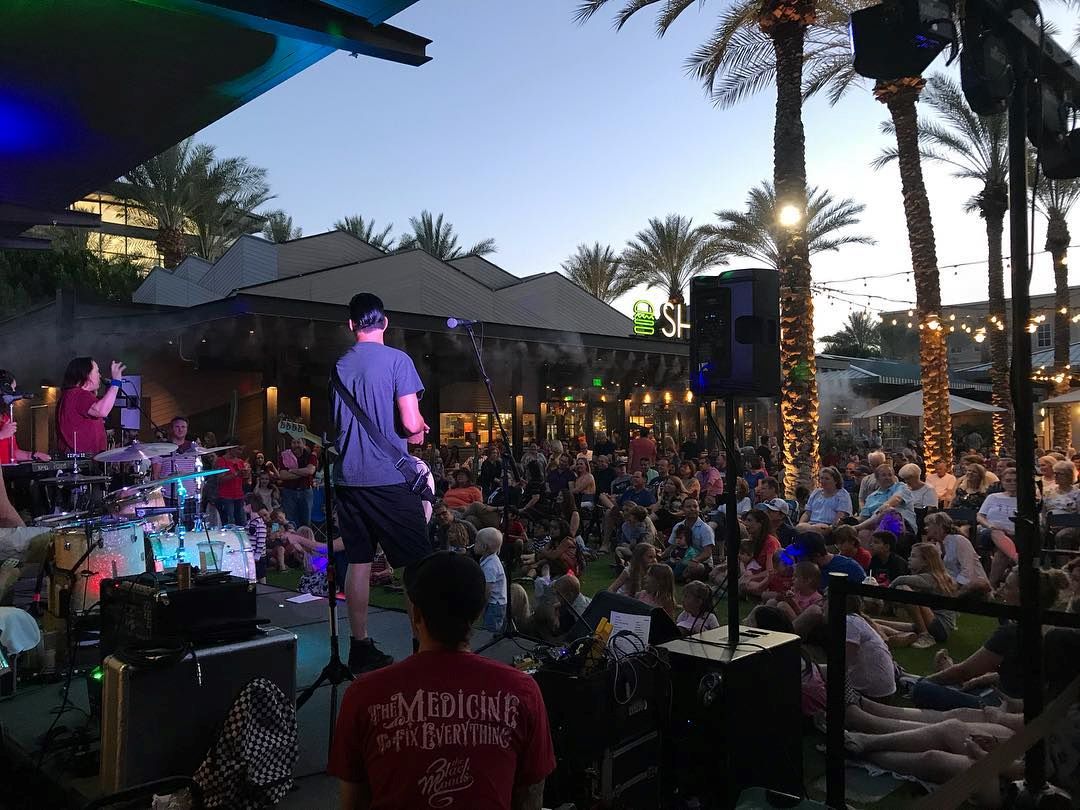 Join us for our Spring Concert Series on our beautiful Center Plaza every Friday in May from 6-8pm.
Get ready to groove to popular hits and original compositions by our talented band lineup

May 5 - Turning Point (local Phoenix instrumental Jazz group)
May 12 - SMASHED (High-energy AZ cover band)
May 19 - "Candle" Elton John Tribute
May 26 - Garth Tribute
This free and exciting event is open to all music lovers who wish to experience live performances under the stars.
We look forward to seeing you soon!

Run Day
April 1, 2023 10:00 AM - 11:00 AM | FP Movement
Join FP Movement for a 5k run with Sam Barrett + HOKA Adventure outside with us as we celebrate ...
Fitness in the Plaza
Starting April 16, 2023 | FP Movement
Join FP Movement for Fitness in the Center Plaza Event dates: 4/16 - 8:15am-10:15am 5/7 - 7:15am-9...